The Obligation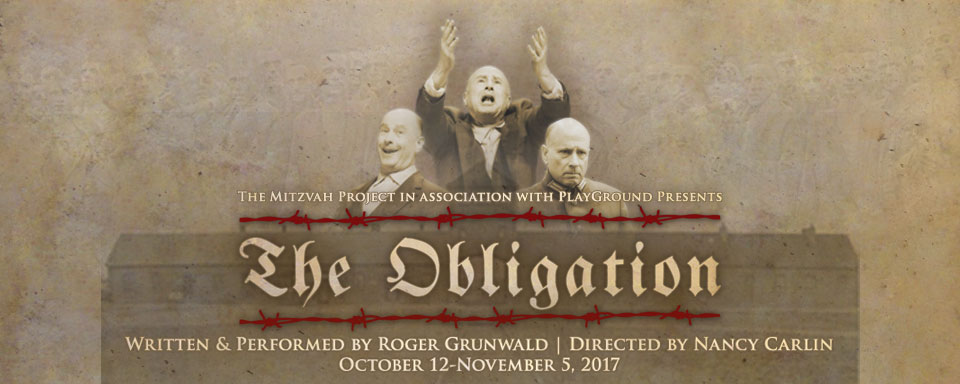 The Mitzvah Project in association with PlayGround presents
THE OBLIGATION (World Premiere)
Written & Performed by Roger Grunwald*
Directed by Nancy Carlin
October 12-November 5, 2017 at Potrero Stage
A Jewish-American comedian, an Auschwitz survivor, a half-Jewish German soldier and an SS General explore the dark history of their (our) world in the world theatrical premiere of The Obligation, a one-person show written by and starring Roger Grunwald and under the direction of Nancy Carlin. Through drama and humor, The Obligation explores little-known aspects of The Holocaust and the post-war survivor experience and asks: Who decides what culture, race and ethnicity mean? What is identity? Why do we demonize "the other"?
* Member of Actors Equity Association
The Obligation includes the text and characters from the short play, The Mitzvah, co-authored by Roger Grunwald and Annie McGreevey. The original production of The Mitzvah was directed by Ms. McGreevey. For more information, visit http://theobligation.org.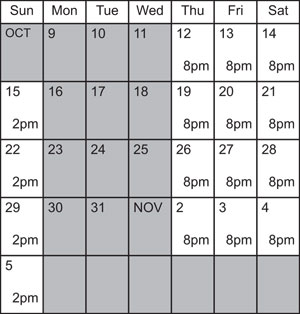 Roger Grunwald will be joined by invited representatives from the community following select performances to dialogue with the audience about the play and its meaning in today's world.
Friday October 20 – Rev. Dr. Alan Jones, Dean Emeritus of Grace Cathedral.
Saturday, October 21 – Elizabeth Rosner, the child of Holocaust survivors and author of the acclaimed new book, "Survivor Café." See the  September 17th feature in New York Times.
Sunday October 22 – Morgan Blum, Director, Holocaust Center at the Jewish Family and Children's Services (JFCS) of San Francisco.
Sunday, October 29 – Rabbi Peretz Wolf-Prusan, Chief Program Officer and Senior Educator at Lehrhaus Judaica.
Additional guests to be announced.